Our Locations
At all three branches of Cameron & Greig, you will find excellent well-equipped facilities, and a wide range of services all of which, assist us in providing a comprehensive, caring veterinary service.
Milnathort
Contact Details:
info@cameronandgreigvets.co.uk
01577 863494
Monday to Friday 9.00am to 6.00pm
Saturday 8.30am to 1.00pm
Ardmohr, Stirling Road, Milnathort, KY13 9XR
*Please note: appointments only
Cowdenbeath
Contact Details:
cowdenbeath@cameronandgreigvets.co.uk
01383 611410
Monday to Friday only 9.00am to 6.00pm
60 Stenhouse Street, Cowdenbeath, KY4 9DD
*Please note: appointments only
Tillicoultry
Contact Details:
tillicoultry@cameronandgreigvets.co.uk
01259 753375
Monday to Friday only 9.00am to 6.00pm
Unit 1 & 2 Barnpark Drive, Tillicoultry, FK13 6BZ
*Please note: appointments only
Emergency Service
Your pets are our number one priority day and night. To ensure the continuity of first class veterinary care for your pets at all times, our Out of Hours Emergency Service is served by our own Veterinary Surgeons from our Milnathort branch. If an emergency arises out of normal hours please call 01577 863494.
Contact Us
At Cameron & Greig, our team of experienced veterinary surgeons and nurses are fully committed to the well-being of pets, equine and farm animals.
Our long-established veterinary practice is proud to maintain high clinical standards, whilst providing a complete, caring and comprehensive service. Our roots go back a long way, in fact before 1914 when we mainly treated large animals from the surgery based at Milnathort Kinross. Over the years though, we have evolved to become a three-centre practice, with branches also now in Cowdenbeath and Tillicoultry.
As an RCVS approved practice, you can feel confident that our friendly and professional team of staff ensure the provision of the highest level of veterinary care and client service. With excellent facilities at all our branches, we can diagnose and treat your pets' symptoms quickly and accurately, but are still able to keep our fees competitive.
We are happy to discuss any concerns you may have about your pets' care, and on request provide estimates prior to treatment. Be it at our practice, on your farm or at the stables, we look forward to meeting you and your animals, and providing the expert veterinary care they deserve.
Email Us
If you've any questions, please get in touch by completing this form.
Kelty, Fife
"Wonderful and caring staff, the best vets practice in Fife. They have looked after all of my pets for nearly 22 years now and I can't fault them. I would definitely recommend them to friends".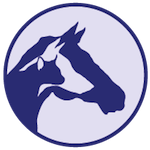 "I've used Cameron & Greig at Cowdenbeath and Milnathort for over 12 years for both our pets and rescue animals and wouldn't go anywhere else. Staff are friendly, helpful and approachable."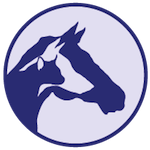 "I have been a client for 21 years and cannot praise them highly enough. George and Michelle Silvera have always been fantastic and I would recommend this practice to everyone in this area!"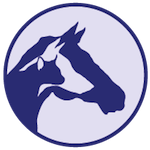 Would you like to reduce the cost of your pets' veterinary care?
Our new Pet Health Plan is designed to help our clients spread the cost of their pets' routine healthcare, it also ensures this preventative care is administered and maintained at the correct and regular intervals.